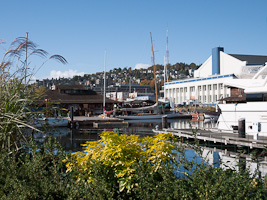 The Best Kept Secret
of South Lake Union
Come visit us for a refreshing, refining experience
Many of our clients have been with us for years.
Walking distance to all South Lake Union residences and businesses.
A relaxing spot away from the noise on the shore of the lake.
Specials and Announcements
We are now stocking Deva Curl hair products. Specialized for curly hair.
Ask Diana for a demonstration of the Clarisonic Cleansing System. Popular Clarsonic units and replacement brushes are available at hard to beat prices.
Special discount: Fred Hutchinson Cancer Research Center and Amazon employees receive a 20% discount on all services.